MEXICAN BROTHER-FUCKERS
Join LatinLoads
Exclusive jizz-spurtin Latin 100% bareback scenes, never before seen and only available here.
Featuring hung studs from South and Central America, fucking like champs with thick uncut cocks

Video Vault

featuring scenes from our Treasure Island Media DVD LIBRARY
New Exclusive content every other week.
Mobile accessible: visit LATINLOADS.com anywhere, anytime, from any device.
---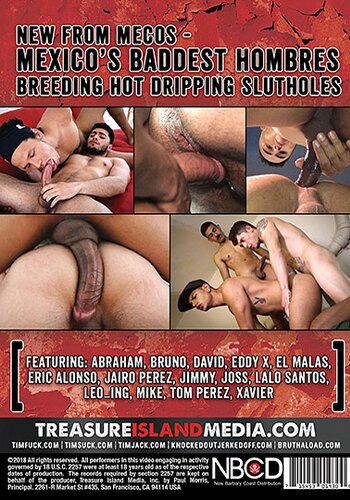 Pre-Release Available to Members
Some guys say that men fuck the same the world over. But that's just not the case. You blindfold a guy and line up guys from different parts of the world and the bottom will be able to tell where they're from by how they fuck.
The men of Mexico have a style of fucking that leaves the rest of the world in the dust. They get down to it, hard and dirty and rough. Cock is king in Mexico and if you had any doubts about that being true, sit back and watch "Brother Fuckers," our latest feature from TIM Mexico.
In case you're wondering about the title, check out the last amazing scene in which two actual brothers fuck each other. They're the Perez brothers and are notorious in Mexico City where they've been bro-balling on stage and in clubs. They go at it with the kind of crazy passion that only comes with knowing your mate as well as you know your own blood.
You're gonna love this one.
Paul Morris
Scenes from Mexican Brother-Fuckers
Featured in Mexican Brother-Fuckers